Bergeson and Denekas: The voices of Hamilton County Speedway
December 4, 2020 | by Sarah Ratcliff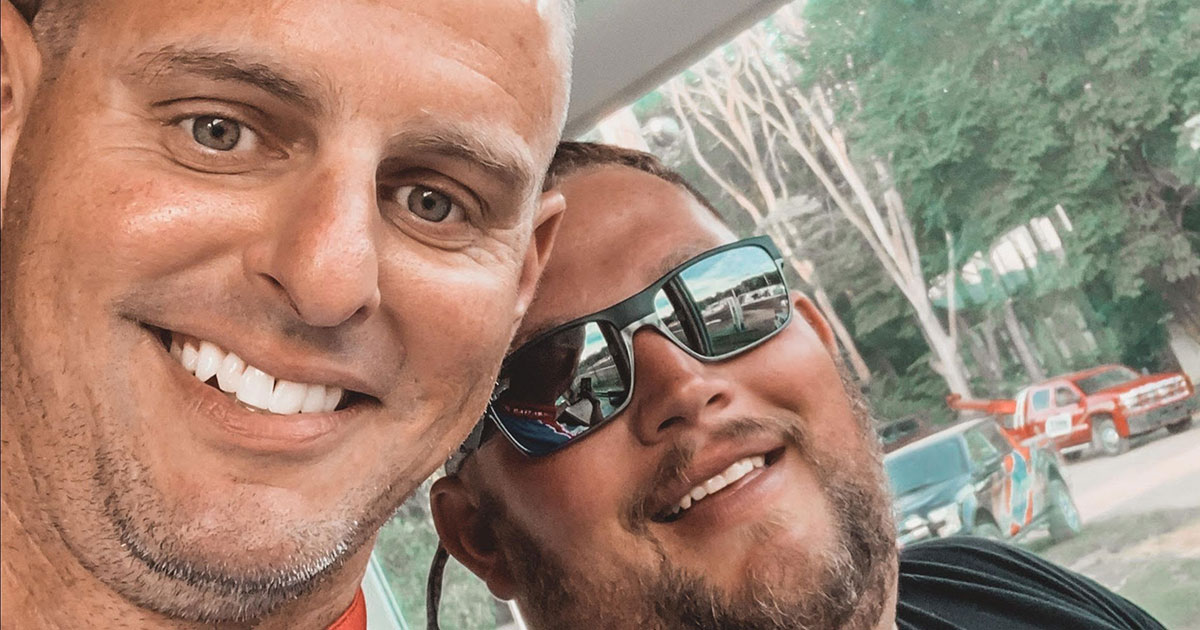 There are many faces that help make Hamilton County Speedway events a success.
Today we recognize the voices that help bring the racing action to life on Saturday nights: Dr. Ryan Bergeson and Bryan Denekas.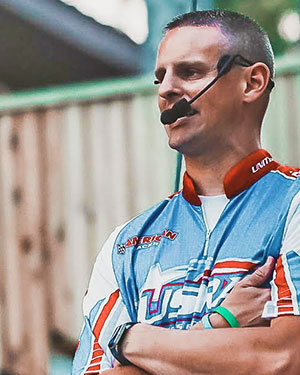 Bergeson is a Webster City native who resides in Memphis, Missouri, with his wife, Jenny, and their two sons, Jaden and Reece.
He is the superintendent of the Scotland County R1 school district.
"Berg" has been with the Hamilton County Speedway for 16 years and has worked with seven different promoters.
He has worked many roles, but his least favorite was cleaning the grandstands after the races.
Bergeson says he has a tremendous amount of respect for all of the jobs that are done each week as he has worked in almost all of them.
We are grateful to have Bergeson as our lead announcer and for the many hours he spends traveling to and from Webster City throughout the season to be with us.
Outside of being a husband and a father, Denekas is an Account Manager for Concetric International.
Denekas has spent roughly 15 years working at the Hamilton County Speedway.
He has been involved with the racetrack in many different forms, from serving as a board member on the Hamilton County Fair Board to presently serving on the Hamilton County Speedway Race Association.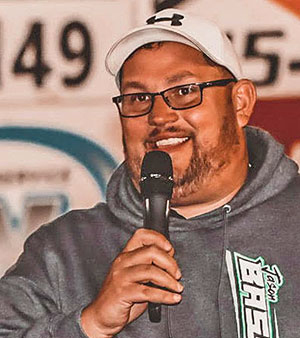 ​Bryan Denekas resides in nearby Kamrar with his wife, Christina, and their two kids, Addison and Paul.
More recently, he is our co-announcer.
Denekas' favorite memory at HCS was the USMTS and Lucas Oil Late Model Dirt Series show.
He remembers it as one of the biggest crowds, with standing room only.
In his words, "it was amazing to see."
Adding Denekas to the announcers booth has proven to be a a great choice.
He's a great addition.
If you've been to the races at the Hamilton County Speedway or any other racetrack, then you know how lucky we are to have these two here.
There's no shortage of fun, and even on the worst of nights (the few that there are) they make it worth your while.
New year nears: Saturday, April 10, has been set as the 2021 season opener at the Hamilton County Speedway and will feature the first of several Stock Car Challenge special events.
The 2021 season finale is slated for Friday and Saturday, October 22-23, for the 20th Annual Fall Futurity.
The Hamilton County Speedway is located off US 20 at exit 140, then 1.2 miles north, then 0.5 mile east on Bank St., then 0.4 mile south on Bluff St. to the Hamilton County Fairgrounds in Webster City, Iowa. The physical address is 1200 Bluff St, Webster City, IA 50595.
Opening in July 1910, the Hamilton County Speedway is the oldest speedway in the state of Iowa. In 1938, work began on the current location at the Hamilton County Fairgrounds and was completed in the spring of 1939 with the first races held in September of that year.
The AmericInn by Wyndham is the Official Host Hotel of the Hamilton County Speedway. Located just off the exit from Highway 20 at 411 Closz Drive, check them out online or call (515) 337-2611 to book your stay.
For more information, call (515) 832-6000 or check out hamiltoncospeedway.com. You can also get social on Facebook and Twitter.
= = = = = = = = = = = = = = =
HAMILTON COUNTY SPEEDWAY MARKETING PARTNERS: American Family Insurance, American Racer Racing Tires, Availa Bank, Casey's, D&B Agro-Systems, DCD Concrete Coatings, Diamond in the Rough, Dinsdale Motors, Farm Credit Services of America, Foster Funeral & Cremation, Gilbert Flooring & Paint, Gilbert Jewelers, Good Life RV, Humes Distributing, Hy-Vee, Integrity Trucking, Jerry Goebel State Farm Agent, Jones Rock & Dirt, K.C. Nielsen Ltd., KS Engineering, Lampert Lumber, Malvern Bank, McDonald's, Murphy Carpentry, MyRacePass, NAPA Auto Parts, Nitroquest Media, People's Credit Union, Pepsi Beverages, Pizza Hut, POET Biorefining of Jewell, RacerWebsite.com, RacinDirt.com, Seneca Foundry, Spangler Automotive, Stein Heating & Cooling, Tex Trail Trailer Parts, Tolle Automotive, Summit Racing Equipment, WCF Financial Bank, Windsor Manor Assisted Living, YouDirt.com.