Fall Futurity canceled, season complete at Hamilton County Speedway
October 21, 2020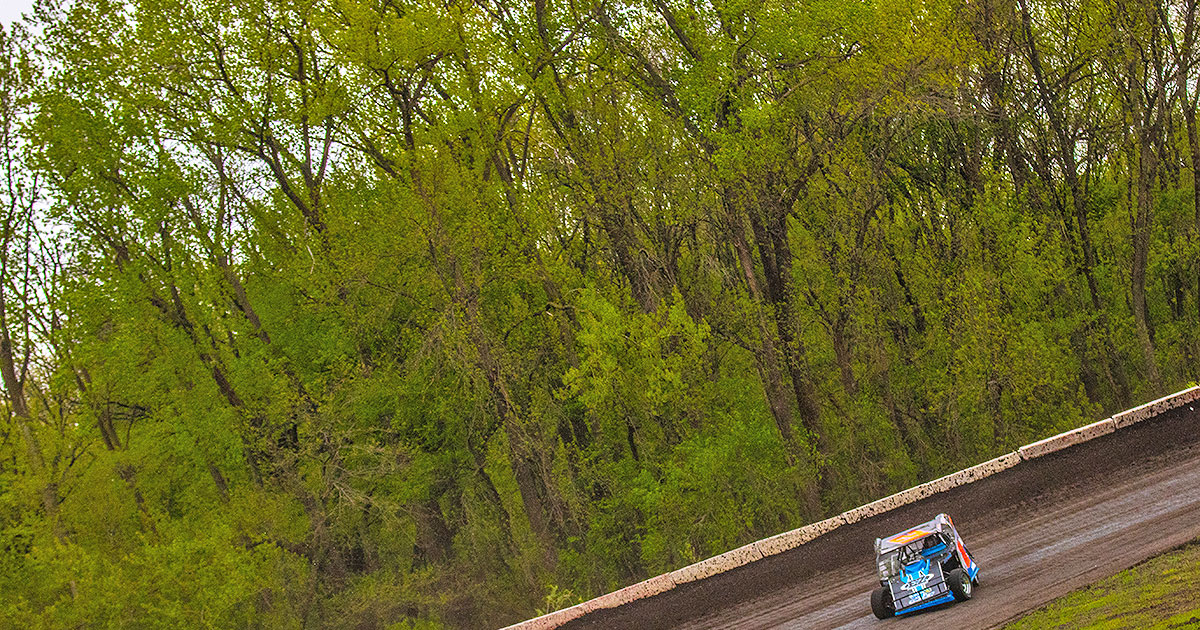 With sub-freezing temperatures at race time and a forecast of snow for Saturday and Sunday, officials at the Hamilton County Speedway driven by Spangler Automotive have canceled this year's running of the Fall Futurity scheduled for October 23-24.
This will put the wraps on the 2020 racing season at the historic half-mile in Webster City, Iowa. Officials are already looking forward to 2021 with the addition of new Musco Lighting and the construction of a new catwalk for infield spectators.
Competitors who have pre-entered for this weekend's Fall Futurity will not have their credit/debit cards processed and checks will be destroyed. If you would like your check back or need a refund of another kind, contact the track office at (515) 832-6000.
The Hamilton County Speedway driven by Spangler Automotive is located off US 20 at exit 140, then 1.2 miles north, then 0.5 mile east on Bank St., then 0.4 mile south on Bluff St. to the Hamilton County Fairgrounds in Webster City, Iowa. The physical address is 1200 Bluff St, Webster City, IA 50595.
Opening in July 1910, the Hamilton County Speedway is the oldest speedway in the state of Iowa. In 1938, work began on the current location at the Hamilton County Fairgrounds. The semi-banked half-mile dirt track was completed in the spring of 1939, and the first races were held on the track in September of that year.
For more information, call (515) 832-6000 or check out hamiltoncospeedway.com. You can also get social on Facebook and Twitter.
To learn more about the United States Racing Association, visit USRAracing.com. You can also like us on Facebook, visit us on Instagram, follow us on Twitter and watch us on YouTube. Keep up to speed with everything USRA and subscribe to the USRA e-Newsletter at USRAracing.com/subscribe.
= = = = = = = = = = = = = = =
HAMILTON COUNTY SPEEDWAY MARKETING PARTNERS: American Family Insurance, American Racer Racing Tires, Availa Bank, Casey's, D&B Agro-Systems, DCD Concrete Coatings, Diamond in the Rough, Dinsdale Motors, Farm Credit Services of America, Foster Funeral & Cremation, Gilbert Flooring & Paint, Gilbert Jewelers, Good Life RV, Humes Distributing, Hy-Vee, Jerry Goebel State Farm Agent, Jones Rock & Dirt, K.C. Nielsen Ltd., KS Engineering, Lampert Lumber, Malvern Bank, McDonald's, Murphy Carpentry, MyRacePass, NAPA Auto Parts, Nitroquest Media, People's Credit Union, Pepsi Beverages, Pizza Hut, POET Biorefining - Jewell, RacerWebsite.com, RacinDirt.com, Seneca Foundry, Spangler Automotive, Stein Heating & Cooling, Tex Trail Trailer Parts, Tolle Automotive, Summit Racing Equipment, WCF Financial Bank, Windsor Manor Assisted Living YouDirt.com.