Hawkeye 600 Infield Pit Parking & Amenities
January 10, 2021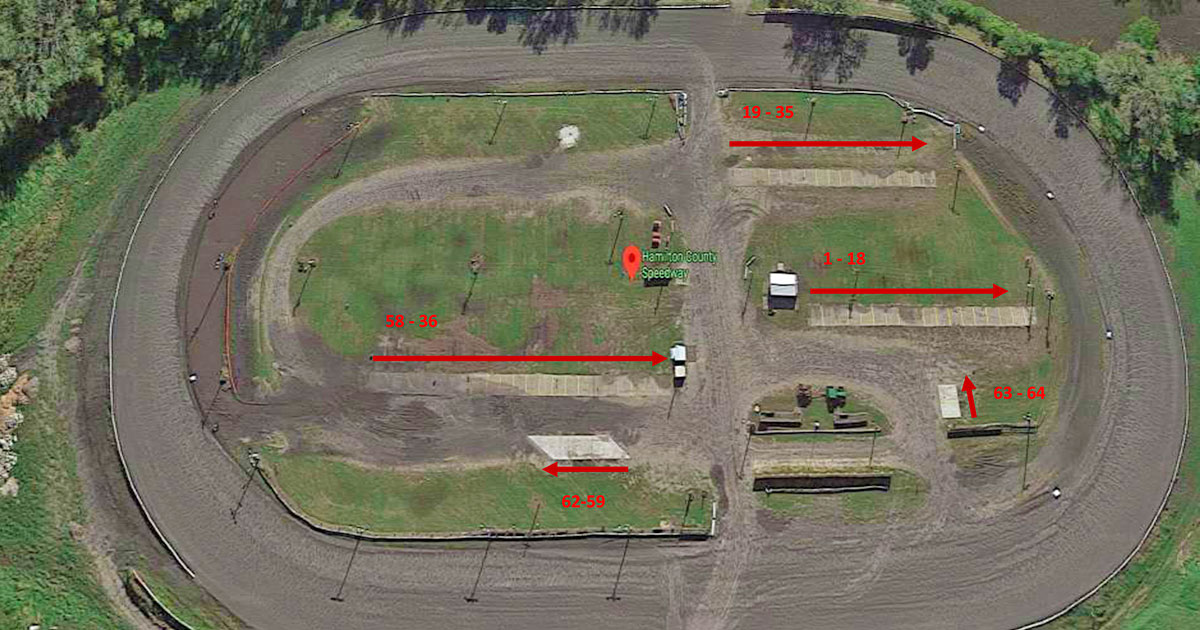 Infield parking for both days of the Hawkeye 600 on Friday and Saturday, July 25-26, is $50 for dirt spots or $100 for cement spots. There are 140 spots in the infield pit area. Our overflow pit area is outside turns 1-2. All pit parking is on a first come, first-served basis.
If spots are available on race day, you can purchase at the pit gate. Infield parking closes at 5:00 p.m. Friday and Saturday. For track prep purposes, there will be no vehicle traffic to the infield after 5:00 p.m. each night. No exceptions.
Call Sarah at the Hamilton County Speedway office at (515) 832-6000 to reserve your pit parking.
Once the race is underway, no one will be allowed to cross the track, unless it's an emergency. Luckily, we have all your needs covered.
Parts Trailer? Got it.
Concession Stand? Of course.
Restroom? Only the finest porta potty line-up this side of the Mississippi.
Infield viewing? You bet.
Water in case you or your car overheats? Yep.
Free Wi-Fi? No. Ok, so we have almost all of your needs covered.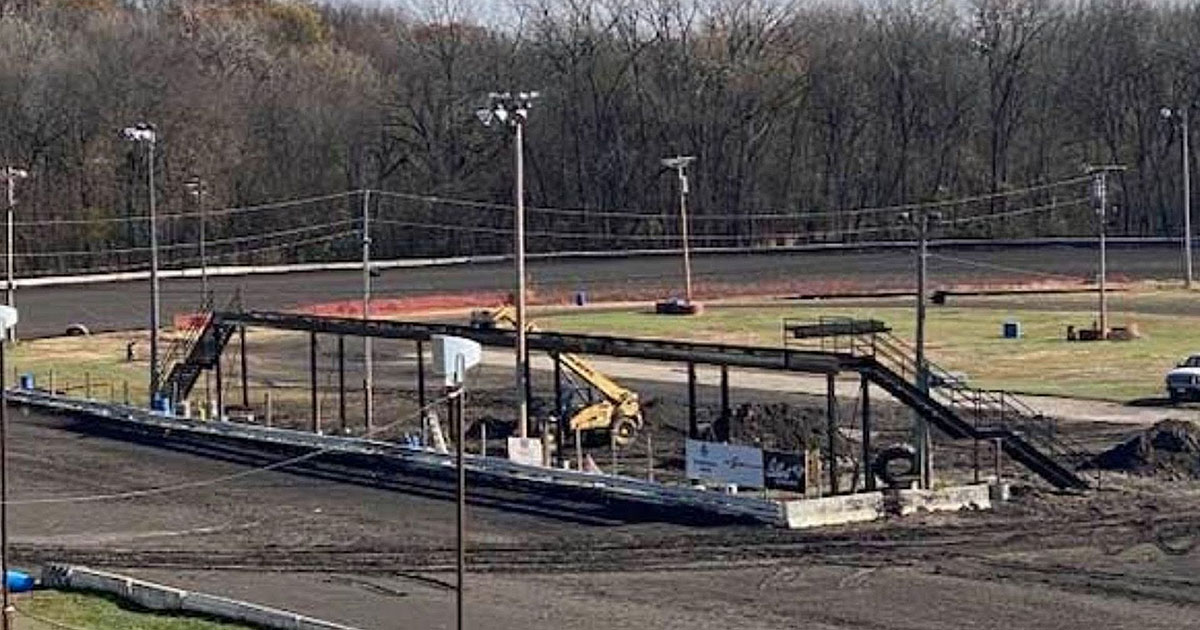 One of the new improvements to the Hamilton County Speedway is the new 170-foot catwalk. This is a great addition to the pit area. It is over 15 feet tall and is located in the infield along the front-stretch with two access points. Thank you to the City of Webster City for helping fund a portion of this project.