Stage set for Lucas Oil Pro Pulling League at Hamilton County Speedway
August 10, 2020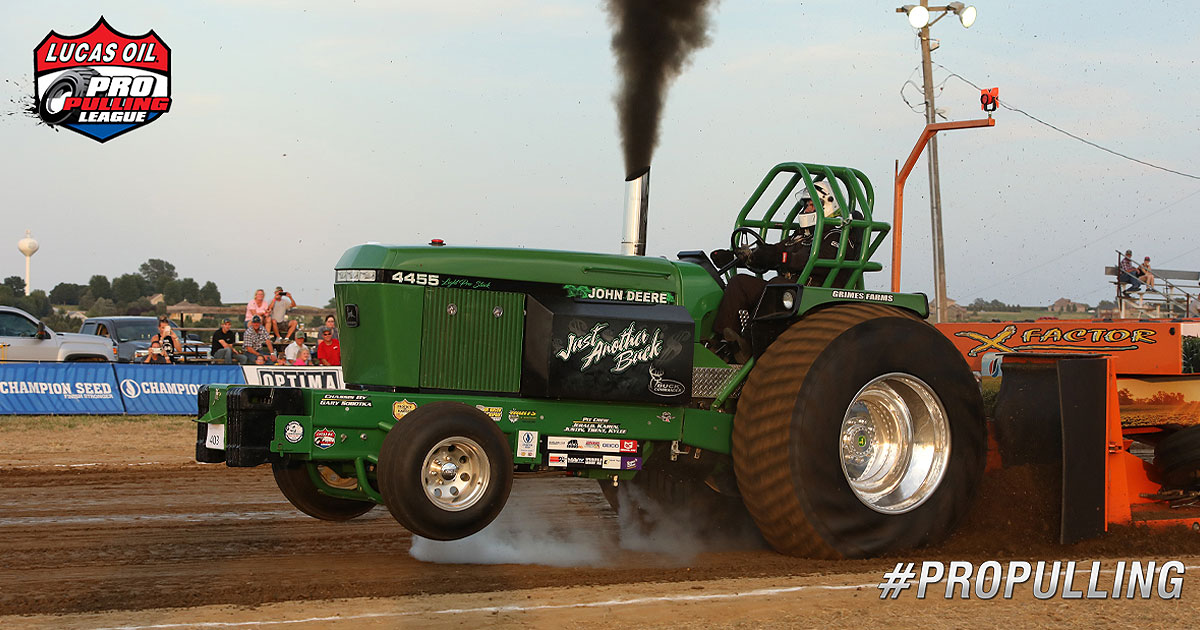 The historic Hamilton County Speedway in Webster City, Iowa is a half-mile dirt track that is typically filled with the sound and excitement of dirt track racing.
The weekend of Friday and Saturday, August 21-22 the roar and thrill of machines from the Lucas Oil Pro Pulling League will take center stage at the speedway for two sessions of pulling action in the inaugural Central Iowa Nationals.
Ninety-five Limited Pro Stock Tractors, Super Modified Two Wheel Drive Trucks, Limited Pro Stock Diesel Trucks and Light Pro Stock Tractors will be there in Webster City to entertain fans.
Gates open for fans at 5 p.m. and the first hook is at 7. Tickets are $20 for adults, $10 for youth (6-15. and kids 5 and under are free.
The Hamilton County Speedway driven by Spangler Automotive is located off US 20 at exit 140, then 1.2 miles north, then 0.5 mile east on Bank St., then 0.4 mile south on Bluff St. to the Hamilton County Fairgrounds in Webster City, Iowa. The physical address is 1200 Bluff St, Webster City, IA 50595.
Opening in July 1910, the Hamilton County Speedway is the oldest speedway in the state of Iowa. In 1938, work began on the current location at the Hamilton County Fairgrounds. The semi-banked half-mile dirt track was completed in the spring of 1939, and the first races were held on the track in September of that year.
For more information, call (515) 832-6000 or check out hamiltoncospeedway.com. You can also get social on Facebook and Twitter.