Hamilton County Speedway waves green flag Saturday
May 5, 2020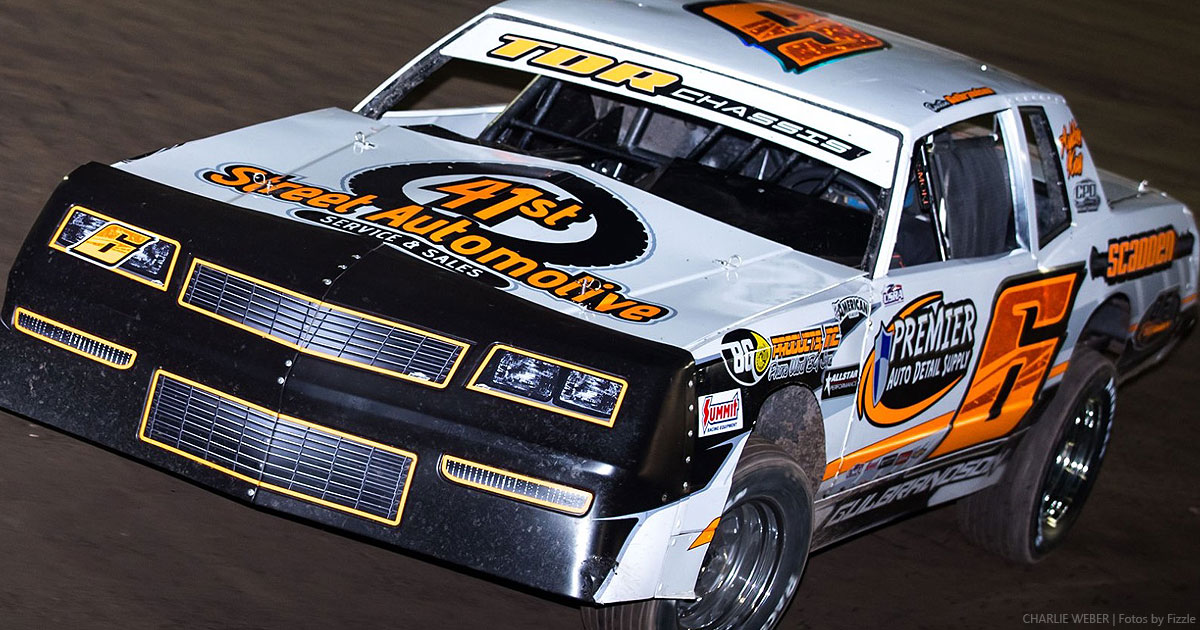 The Hamilton County Speedway powered by Spangler Automotive will host the first night of racing at the historic half-mile dirt oval in Webster City, Iowa, in 2020 this Saturday, May 9.
The season opener will feature the Summit USRA Weekly Racing Series with Olsen Family USRA Modifieds, Seneca Foundry USRA Stock Cars, Stein Heating & Cooling USRA B-Mods, Diamond in the Rough USRA Hobby Stocks and MyRacePass USRA Tuners plus the popular Super Late Models powered by Jerry Goebel State Farm.
In accordance with national, state and local ordinances surrounding the COVID-19 pandemic, several rules and guidelines will be enforced and all participants must be aware of those guidelines.
The grandstands will be closed to the public. Spectators will not be allowed this Saturday. While the pits will be open (see regulations below), fans can enjoy every lap live with the purchase of a Pit Pass at RacinDirt.TV.
The pit gate will open at 2 p.m. with hot laps at 6:40 and racing getting underway at 7 p.m. The drivers meeting will be held live on the Hamilton County Speedway Facebook page at 6 p.m.
Late Models (SLMR rules) and Modifieds will each pay $700 to win and $100 to start while Stock Cars and B-Mods will battle for a $500 top prize and $75 to start the main event. Hobby Stocks will race for $400 to win and $60 to start. The feature winner gets $150 in the Tuner division with a minimum $30 paid out to each starter.
The entry fee is $30 in each class and includes the pit pass for the driver.
The rules for this event are as follows:
• Each competitor is allowed up to ten (10) crew members including driver. The driver/owner must confirm the names of their crew members with the Hamilton County Speedway by 12 noon on Thursday, May 7. We will process your credit card for pit passes at that time. Competitors may enter now by calling (515) 832-6000 until Thursday at 12 noon.
• Pit gates will open at 2 p.m. so please show up early as this will not be your usual racing program.
• Each competitor will sign in at main gate and receive their envelope with pit passes. Crew members must arrive with the competitor (no individual walk-ups).
• The draw will happen Thursday night at 8 p.m. on the Hamilton County Speedway Facebook page, so competitors wishing to be in the draw must be signed up and paid prior to that time. All entries after the draw will start in the back of a heat race behind those that took part in the draw. New entries will not be accepted on race day.
• All competitors must possess a USRA license or a $10 temp license paid at time of registration. You can purchase a USRA license at usraracing.com/register.
• Summit USRA weekly Racing Series track, regional and national points will be awarded in all USRA-sanctioned classes.
• Social distancing measures must be conformed to. Any competitor or other participant failing to follow the posted guidelines will be disqualified from the event and asked to leave. The wearing of a protective face mask is strongly recommended but not required. If you are sick or not feeling well, please stay home.
• Competitors must always keep RACEceivers in to receive instructions and be aware of which races are on the track and what is next.
• All participants are asked to leave the Hamilton County Fairgrounds in a timely and orderly fashion immediately at the conclusion of the event. Please do not congregate in groups other than your own.
• Portable toilets will be equipped with hand washing stations.
• The pit concession will be open and equipped with hand washing stations.
• Nobody is permitted to record Facebook Live videos or take photographs. Any person caught doing so will be asked to leave. These rules are in place to minimize social media exposure, so please keep that in mind.
Modifieds will compete under the standard "open" USRA Modified rules rather than the "alternative" rules normally used in weekly competition. All classes will utilize normal weekly track rules, including "alternative" B-Mods which allow for a two-inch spoiler for standard USRA B-Mods.
A bonus is in place for competitors in the Hobby Stock class that utilize last year's radial tire rule rather than the newly-adopted American Racer KK-704. The top three finishers using last year's tire will earn $100, $75 and $50, respectively.
B-Mods will be gunning for $500 in bonus money courtesy of RaceKnowHow.com. The top five will earn an extra $50 each and $25 is going to those finishing sixth through 15th in the main event.
The Hamilton County Speedway driven by Spangler Automotive is located off US 20 at exit 140, then 1.2 miles north, then 0.5 mile east on Bank St., then 0.4 mile south on Bluff St. to the Hamilton County Fairgrounds in Webster City, Iowa. The physical address is 1200 Bluff St, Webster City, IA 50595.
For more information, call (515) 832-6000 or check out HamiltonCoSpeedway.com. You can also get social on Facebook and Twitter.
Opening in July 1910, the Hamilton County Speedway is the oldest speedway in the state of Iowa. In 1938, work began on the current location at the Hamilton County Fairgrounds. The semi-banked half-mile dirt track was completed in the spring of 1939, and the first races were held on the track in September of that year.
To learn more about the United States Racing Association, visit USRAracing.com. You can also like us on Facebook, visit us on Instagram, follow us on Twitter and watch us on YouTube. Keep up to speed with everything USRA and subscribe to the USRA e-Newsletter at USRAracing.com/subscribe.
= = = = = = = = = = = = = = =
HAMILTON COUNTY SPEEDWAY MARKETING PARTNERS: American Family Insurance, American Racer Racing Tires, Availa Bank, Casey's, D&B Agro-Systems, DCD Concrete Coatings, Diamond in the Rough, Dinsdale Motors, Farm Credit Services of America, Foster Funeral & Cremation, Gilbert Flooring & Paint, Gilbert Jewelers, Good Life RV, Humes Distributing, Hy-Vee, Jerry Goebel State Farm Agent, Jones Rock & Dirt, K.C. Nielsen Ltd., KS Engineering, Lampert Lumber, Malvern Bank, McDonald's, Murphy Carpentry, MyRacePass, NAPA Auto Parts, Nitroquest Media, People's Credit Union, Pepsi Beverages, Pizza Hut, POET Biorefining - Jewell, RacerWebsite.com, RacinDirt.com, Seneca Foundry, Spangler Automotive, Stein Heating & Cooling, Tex Trail Trailer Parts, Tolle Automotive, Summit Racing Equipment, WCF Financial Bank, Windsor Manor Assisted Living YouDirt.com.