All-access passes available for 2019
February 1, 2019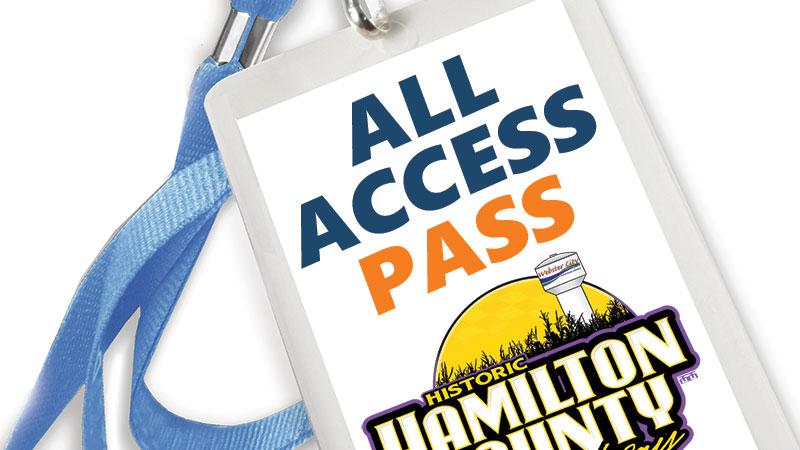 You want to help be a part of the great Hamilton County Speedway points fund and have a pass that is good for every race held at the track?
All-access passes are now available, but and we only sell 40 of them.
With an all-access pass you get access to anywhere inside the gates, and you are able to sit in the VIP Party Deck and/or VIP booth on nights they are not rented.
The cost is $500.
All $20,000 from the all-access passes goes directly to help pay for the great weekly track points funds offered at the Hamilton County Speedway.
Those points funds will once again be guaranteed as long as a driver is running all points nights, and will be paid out regardless of number of nights raced because of weather.
The Hamilton County Speedway all-access pass is good for any night of racing throughout the 2019 season.
We will also have a list of all-access pass sponsors on the pit shack so you can see who helps pay the track's points funds.