Hamilton County Speedway announces new 7:30 start time
June 5, 2018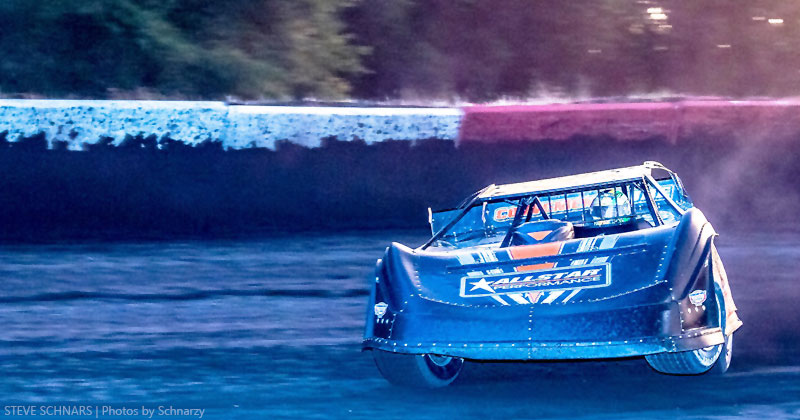 Officials at the Hamilton County Speedway driven by Spangler Automotive announced today that start times for Saturday night racing programs will move one half-hour later to 7:30 p.m.
"With warmer weather during late spring and summer, the later start will help fans avoid the heat and sun. Plus this will make for less stress on the racing surface," said promoter Todd Staley. 'We run a quick and efficient program, so we'll still get people on the road at a decent hour."
Gates will open at 5 p.m. each night with the drivers meeting at 6:50 and hot laps at 7:10 p.m. with green flag racing to follow.
Summit USRA Weekly Racing Series action continues this Saturday, June 9, for the School's Out Summer Spectacular presented by Casey's General Stores. All kids and teenagers with a valid school ID are admitted free of charge. Bike races, a candy toss and more are on tap for youngsters.
Malvern Bank Super Late Models, Olsen Family USRA Modifieds, Seneca Foundry USRA Stock Cars, Stein Heating & Cooling USRA B-Mods, Diamond in the Rough USRA Hobby Stocks and USRA Tuners are on the six-division card.
Tickets are $12 for adults, $8 for juniors ages 12-16 and kids 11 and under are free. Fans can also purchase a Family Pack for two adults and two juniors for $32 (save $8). Pit passes are $30, youth ages 6-10 are $20 for pit entry and kids 5 and under are free.
Opening in July 1910, the Hamilton County Speedway is the oldest speedway in the state of Iowa. In 1938, work began on the current location at the Hamilton County Fairgrounds. The semi-banked half-mile dirt track was completed in the spring of 1939, and the first races were held on the track in September of that year.
The Hamilton County Speedway driven by Spangler Automotive is located off of US 20 at exit 140, then 1.2 miles north, then 0.5 mile east on Bank St., then 0.4 mile south on Bluff St. in Webster City, Iowa (1200 Bluff St, Webster City, IA 50595).
For more information, call (515) 832-6000 or check out www.HamiltonCoSpeedway.com. You can also get social on Facebook at www.facebook.com/RaceWebsterCity or Twitter at www.twitter.com/HamiltonCoSpeed (@HamiltonCoSpeed).
To learn more about the USRA, visit usraracing.com or call (515) 832-6000. You can also like USRA Racing on Facebook at facebook.com/usraracing, follow twitter.com/usraracing on Twitter and check out the USRA YouTube channel at youtube.com/usratv. Keep up to speed with everything USRA by joining our email list at usraracing.com/subscribe.
= = = = = = = = = = = = = = =
HAMILTON COUNTY SPEEDWAY MARKETING PARTNERS: American Family Insurance, Casey's General Store, D&B Agro-Systems, DCD Concrete Coating, Diamond in the Rough, Dinsdale Auto, Doolittle Oil, Farm Credit Services of America, First State Bank, Flower Cart, Foam Catz, Foster Funeral Home, Gilbert Flooring & Paint, Gilbert Jewelers, Good Life RV, Hamilton County Speedway Racing Association (HCSRA), Humes Distributing, Hy-Vee, Integrity Trucking, Iowa's Favorite Country K97, K.C. Nielson, KQWC Flight Q95, Lambert Lumber, Malvern Bank, Murphy Carpentry, NAPA Auto Parts, Olsen Family, Pepsi Beverages Co., Pizza Hut, Pruismann Painting, Ruba Lawn Care, Seneca Foundry, Spangler Automotive, Stein Heating & Cooling, Tolle Automotive , Tony's Tire, Town & Country Insurance, The Trash Man, Van Diest Medical Center, Wide Open Race Engines and Windsor Manor Assisted Living.