Hawkeye 600 rained out
June 26, 2021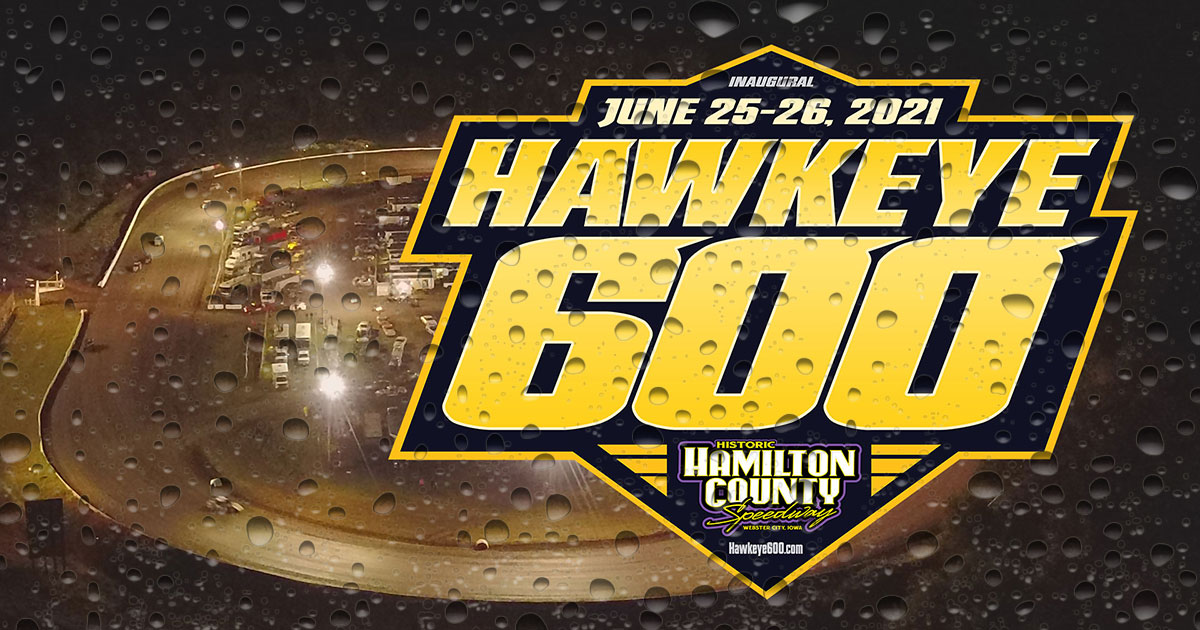 Well folks, unfortunately Mother Nature takes the win on this one. Due to the amount of rain we received overnight, we are cancelling the Hawkeye 600.
We will try again in 2022.
All entries and armbands will carry over to the 2022 event, so hang on to those armbands. If you need a refund, call the track office at 515-832-6000 beginning Monday, June 28.
We want to thank Brad, Heather, Jack and Lisa for all of their help with this event. Great group of people and we learned a lot from them.
We also want to thank all of the competitors that registered for this event and made the trip to be here. We enjoyed getting to know some of you and we look forward to having you back next year.
And to our great fans who wanted to be with us, we appreciate your continued support.
This is not the outcome any of us wanted and we appreciate your patience and understand.
Safe travels to you and see you in 2022 🏁